QUTIF Final Colloquium 2022 in Bad Honnef
The Final Colloquium concludes the network events of the QUTIF programme. Network members will report on the results of their projects and international invited speakers will join the meeting. We hope to welcome all QUTIF PIs and project members and we look forward to a fruitful national and international scientific exchange on the use of tailored fields in a broad variety of systems including atoms, molecules and solids.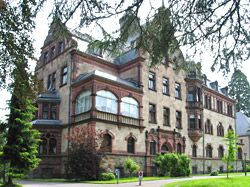 Dates & Schedule
Registration deadline: 15 July 2022
Preliminary schedule:
Arrival: Sunday afternoon (28 Aug 2022)
Programme: Monday - Wednesday (29 Aug - 31 Aug 2022)
Departure: Thursday noon (1 Sep 2022)
Venue
The Physikzentrum Bad Honnef has a long tradition of hosting workshops and conferences in Germany. It is located near Bonn and it is just a five-minute walk from the Rhine River. The Physikzentrum is a historic building with a brand-new guesthouse next to it. Meals and accommodation will be on site if space so permits.
Confirmed Invited Speakers
Jamal Berakdar (University of Halle, Germany)
Giulio Cerullo (Politecnico di Milano, Italy)
Louis DiMauro (Ohio State University, USA)
Eleftherios Goulielmakis (University of Rostock, Germany)
Carlos Hernández-García (Universidad de Salamanca, Spain)
Lars Madsen (Aarhus University, Denmark)
Hrvoje Petek (University of Pittsburgh, USA)
Thomas Pfeifer (MPIK Heidelberg, Germany)
Meals, Accommodation & Reimbursement
On-site meals and accommodation will be provided for all invited speakers, QUTIF members and possibly further participants with close relations to QUTIF. For the stated groups of participants, also economy-class travel expenses will be reimbursed as per Niedersächsische Reisekostenverordnung (NRKVO) and Verwaltungsvorschriften zur Niedersächsischen Reisekostenverordnung (VV-NRKVO) (German Federal Travel Expense Law and the respective Lower Saxony Implementation Rules). Further information here . Note: Travel expense reports (Reisekostenabrechnungen) must be submitted to Ms. Greese before the end of October.
Programme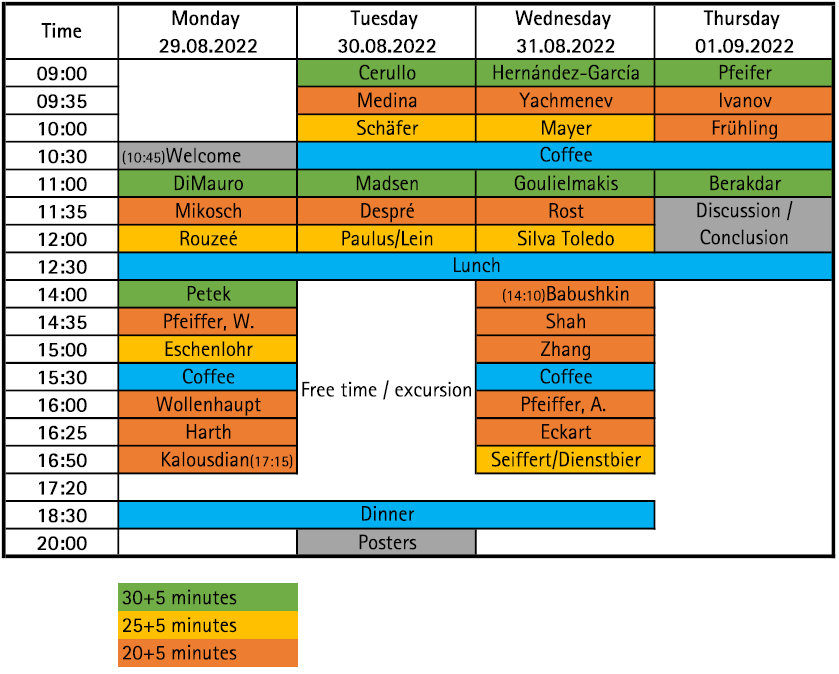 Detailed Programme
PDF booklet (updated 30.08.2022) including abstracts and list of posters.
Conference Secretary
Cornelia Greese, cornelia.greese@itp.uni-hannover.de
Registration closed