QUTIF Review Meeting 2018 in Bad Honnef
At this review meeting, the project proposals for phase 2 of the QUTIF programme will be evaluated.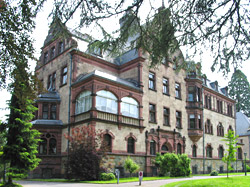 Venue
The Physikzentrum Bad Honnef has a long tradition of hosting workshops and conferences in Germany. It is located near Bonn and it is just a five-minute walk from the Rhine River. The Physikzentrum is a historic building with a brand-new guesthouse next to it.